Ensembles, Vocalists
Add the elegant touch of real Musicians and live music!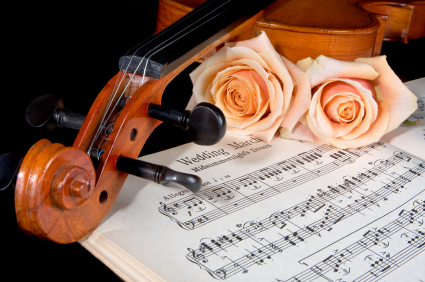 String Ensemble Audio Samples:    Por Una Cabeza.mp3        Canon In D.mp3
Harp Audio Samples:               Track 9                              Track 5        
Perfect instrumentation and music to complete your perfect day!
Whether held in a church or a remote chapel (Catering venue), our Vocalist, Organ, Harp, Flute, String, Guitar and Piano ensembles for Wedding Ceremonies are the perfect choice. Choose from solo, duo, trio, etc. and choose any combination desired!
Jazz ensembles for your Cocktail Hour...
Liven up your Cocktail Hour with our affordable assorted Jazz ensembles!
Your family and guests will experience the exciting live presentation, master musicianship and sound of our top notch professional Musicians / ensembles, while listening to their favorite music industry standards!
Choose from solo piano players, piano player and vocalist duos, drums - bass - guitar or keyboard trios, four pieces, five pieces, you name it. We've got it!
Call us or e-mail us to discuss your vision and options!
E-mail us at LiveEntertainment@HotPartyEntertainment.com or call us at (201)-501-0567!
All Major Credit Cards Accepted!
You must install Adobe Flash to view this content.
Disc Jockey  Photography  Videography  Live Entertainment  Karaoke  Photo/Video Booth  Dancers  Distinction  Novelty Giveaways  Event Production TEAM 3 Services 
Sound Production  Rock Jam Series  Ensembles, Vocalists  Event Bands  Famous Entertainers  Photo Gallery  Video Gallery
Weddings  Bar/Bat Mitzvahs  Fund-raisers  Corporate Events  Sweet 16s  Quinceaneras  Class Reunions  Special Events
Website by HOT PARTY ENTERTAINMENT LLC. Copyright-2016 All Rights Reserved!
Comments :Webmaster@HotPartyEntertainment.com